The Happy Pear Podcast is "starting off 2022 with a bang! Now, although this is one for any time of the year, there really is no better way to begin dry Jan than with this motivational piece."
"Andy is known by many as the godfather of the alcohol-free movement. A former professional footballer, and creator of two major financial brokerages – Andy gave it all up to co-founded the OneYearNoBeer movement, which has now helped over 100,000 people transform their relationship with alcohol.
Since then Andy has written two books 'The 28-day alcohol-free challenge' & 'Let's Do This! How to use motivational psychology to change your habits for life', and delivered a brilliant TEDx talk titled, 'The pill will make you limitless'."
Find more from The Happy Pear Podcast (UK, January 2022)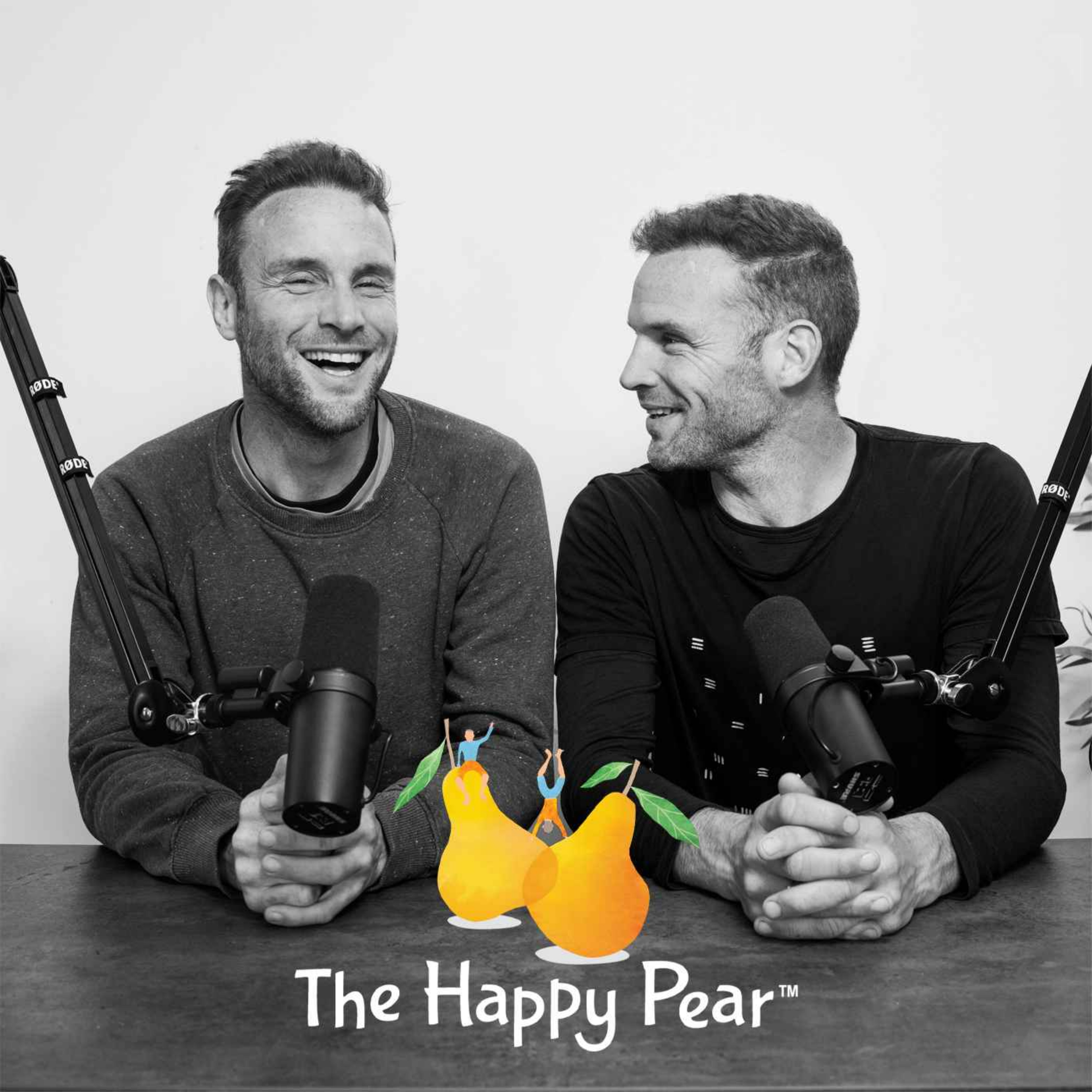 How do you find meaning? In this weeks episode we speak to Jeff Krasno, entrepreneur, author, and podcast host.Hand-picked by Oprah Winfrey as one of her Super Soul 100 changemakers, Jeff helms Commune Media — offering an assemblage of in-depth wellness courses, podcasts, and other media featuring the field's foremost experts, including Deepak Chopra, Russell Brand, and Sharon Salzberg.Drawing on his former career running a record label and a youth spent traveling the globe with his parents, Jeff incepted and created Wanderlust — a series of more than 60 large-scale global events combining innovative yogic instruction and live music that saw thousands of attendees. Featured in media including The New York Times, the events spawned Jeff's debut book, "Wanderlust" (Rodale), which sold 35,000 copies worldwide.As host of the Commune podcast, and the author of three books, Jeff presents his audience with knowledge and guideposts to becoming their best selves. Classes, podcasts, and books offer a roadmap to creating a better society through compassion, community-building, and hands-on activism.Needless to say we go deep with Jeff, finding meaning is only at the helm of our discussion as we meander our way through what it is to truly be present, understanding compassion, trauma, mindfulness and so much more.We hope you enjoy this episode as much as we did.Lots of love,Dave & SteveTo find out more about Jeff visit his site:
http://www.jeffkrasno.com/This
episode was produced by Sara Fawsitt and Sean Cahill See acast.com/privacy for privacy and opt-out information.