The Happy Pear Podcast is "starting off 2022 with a bang! Now, although this is one for any time of the year, there really is no better way to begin dry Jan than with this motivational piece."
"Andy is known by many as the godfather of the alcohol-free movement. A former professional footballer, and creator of two major financial brokerages – Andy gave it all up to co-founded the OneYearNoBeer movement, which has now helped over 100,000 people transform their relationship with alcohol.
Since then Andy has written two books 'The 28-day alcohol-free challenge' & 'Let's Do This! How to use motivational psychology to change your habits for life', and delivered a brilliant TEDx talk titled, 'The pill will make you limitless'."
Find more from The Happy Pear Podcast (UK, January 2022)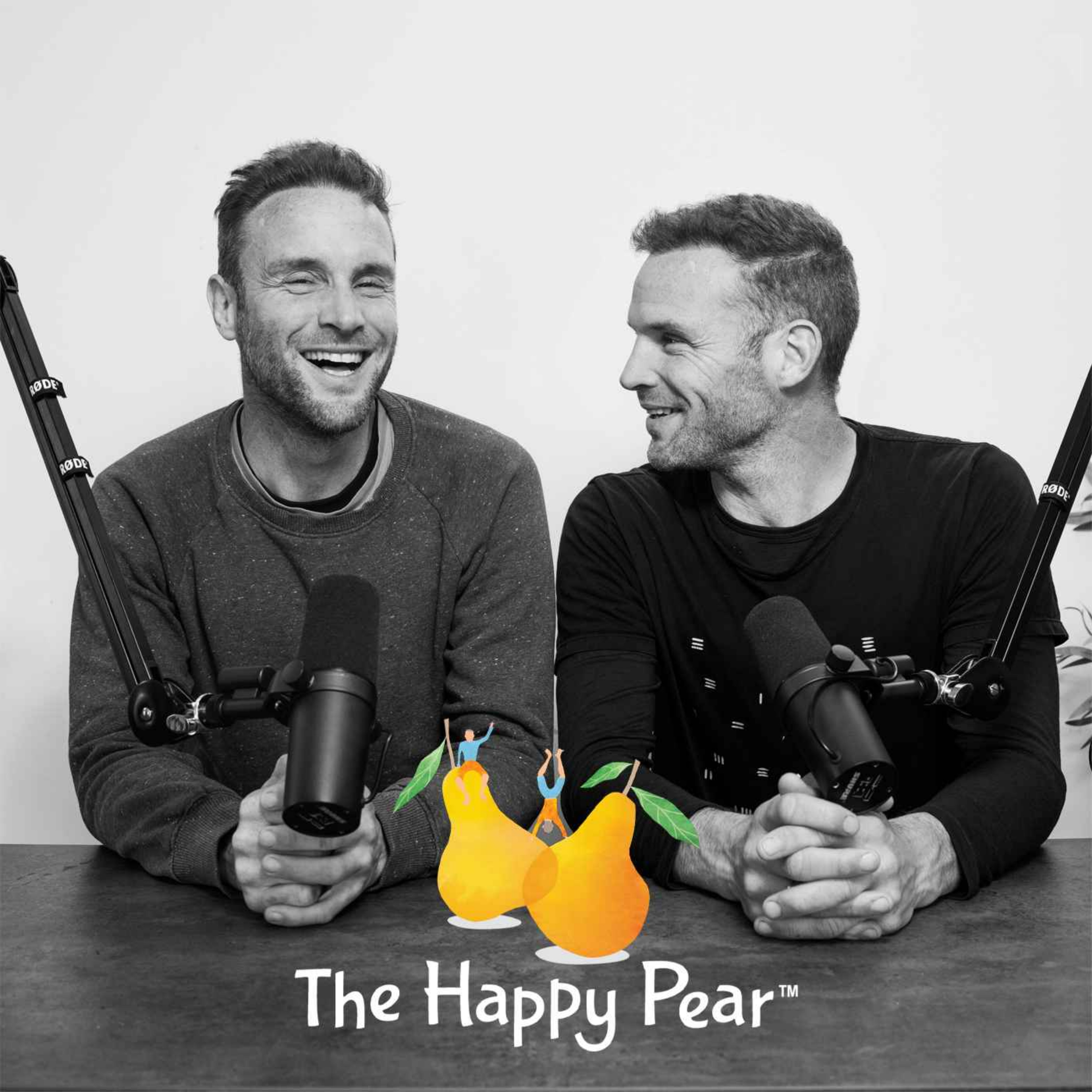 Return to sender! Mastering Your Mindset: A Conversation with Dr. Dain Heer
–
The Happy Pear Podcast
This week's podcast episode is with Dr Dain Heer. We really enjoyed this episode it covered some really interesting topics.First of all, for those who aren't familiar with Dr. Dain Heer, he is a speaker, author, and facilitator of consciousness and change. He is best known for his work with Access Consciousness, which is a set of tools and techniques designed to help people create more ease and joy in their lives.During the podcast episode, we discussed a wide range of topics related to personal growth and happiness. We talked about the importance of being present and aware of the moment, and how that can help us to create more joy in our lives. We also discussed the idea of "accessing your awareness," which involves being aware of your own thoughts and feelings and learning to use them to your advantage.One of the things we really appreciated about Dr. Dain Heer was his ability to explain complex ideas in a simple and relatable way. He shared some really powerful insights about how to overcome limiting beliefs and negative thought patterns, and he gave some great advice on how to cultivate a positive mindset.Overall, this was a fantastic podcast episode that covered a lot of ground and provided some really valuable insights into personal growth and happiness. If you're looking for some inspiration and practical tips on how to live a more joyful and fulfilling life, then I highly recommend checking it out!Lots of love,Dave & SteveThis episode is sponsored by Vivobarefoot Footwear. Vivobarefoot Footwear have given our listeners an exclusive 15% discount when you enter the code HAPPYPEAR15  Genuinely these are the only shoes you will see Dave & Steve wearing!Produced by Sean Cahill & Sara Fawsitt Hosted on Acast. See acast.com/privacy for more information.