The Happy Pear Podcast is "starting off 2022 with a bang! Now, although this is one for any time of the year, there really is no better way to begin dry Jan than with this motivational piece."
"Andy is known by many as the godfather of the alcohol-free movement. A former professional footballer, and creator of two major financial brokerages – Andy gave it all up to co-founded the OneYearNoBeer movement, which has now helped over 100,000 people transform their relationship with alcohol.
Since then Andy has written two books 'The 28-day alcohol-free challenge' & 'Let's Do This! How to use motivational psychology to change your habits for life', and delivered a brilliant TEDx talk titled, 'The pill will make you limitless'."
Find more from The Happy Pear Podcast (UK, January 2022)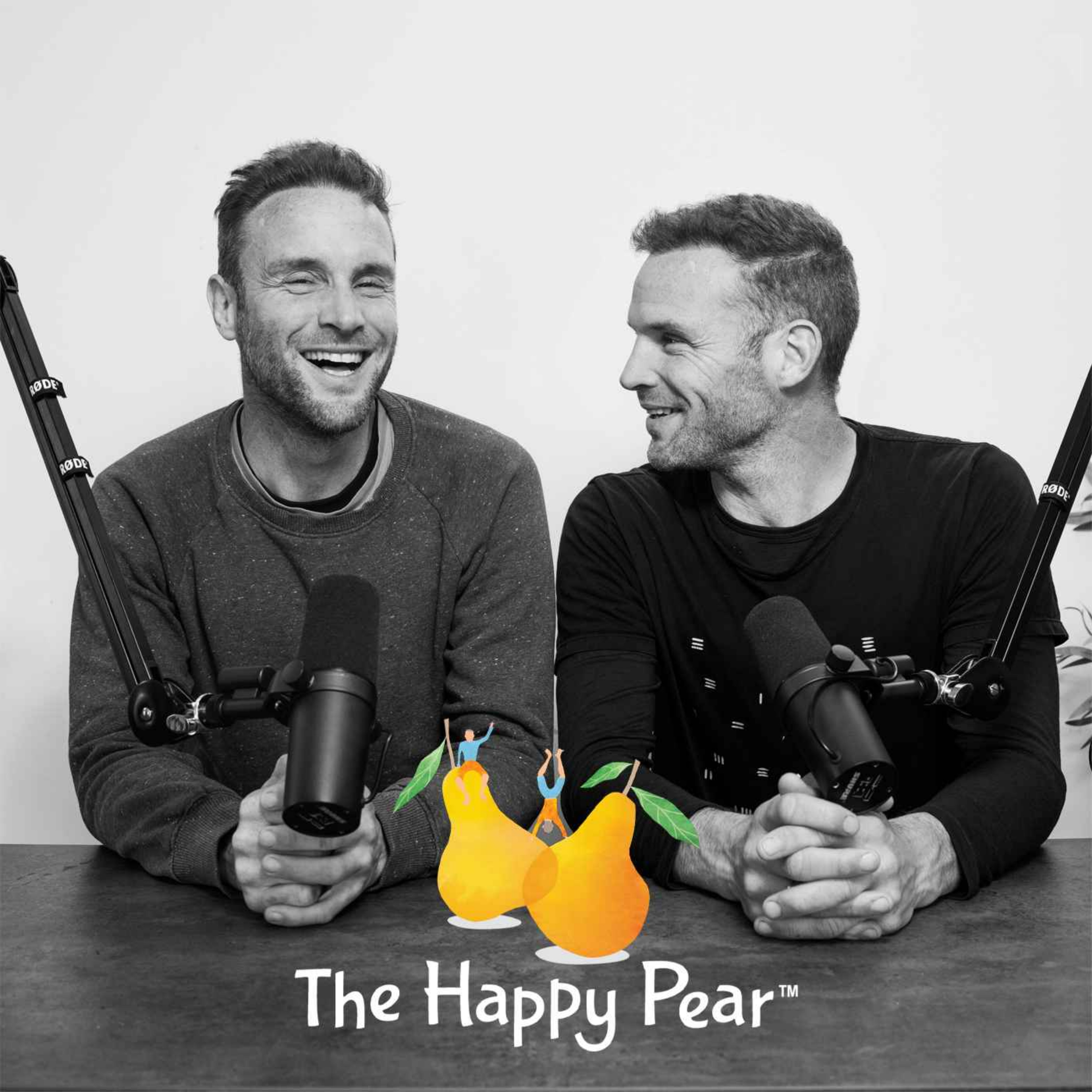 Is your Breathing holding you back? With Patrick McKeown
–
The Happy Pear Podcast
"How many people – youngsters going in to do exams, people going to do a public talk…- respond to these stressful situation with hyperventilation, respond with fast, harder breathing, with mouth breathing and with irregular breathing… what is that telling the brain? That it is under threat!"You could say our breathwork journey started 20 years ago when we began yoga, however we only really began to understand the vast and sheer importance of it in the last few years. When we first discover Patrick Mckeown and his work we knew we had to get him on the podcast! This episode is our second attempt at recording with Patrick, our unfortunately ended in technical issues… or was it unfortunate? What was originally planned to be a remote recording resulted in Patrick driving down to us, spending the afternoon with us, having lunch and recording in person. Thank you technology for not always working!Patrick McKeown is one of the world's leading experts on breathing and sleep.Over the last 20 years, he has coached thousands of people to breathe better, to improve their health, mental focus, and sports performance. He has authored bestselling books including Asthma Free Naturally, Close Your Mouth, The Oxygen Advantage and The Breathing Cure, and his research is published in journals including the Journal of Clinical Medicine. He is a fellow of the Royal Society of Biology in the UK for his contribution to the fields of breathing and sleep medicine.Patrick is founder of Buteyko Clinic International, the largest Buteyko Breathing Clinic in the world. In 2014, he created his own science-backed breathwork training program, Oxygen Advantage®, which continues to develop in line with his clinical experience as a breathing coach, and with the latest scientific research. He has trained thousands of breathing instructors in both methods.We could have spoken for hours. Patrick's knowledge on breath is (pardon the pun)"breathtaking"! From his back story of overcoming asthma to his extensive knowledge on how breathing affects your anatomy, how you sleep, anxiety, stress, your health and so much more…A great episode! We hope you enjoy it as much as we did.Patrick has also kindly offered 50% off for anyone who uses the promo code HAPPYPEAR50 on either of his books:
https://oxygenadvantage.com/atomic-focus/https://oxygenadvantage.com/the-breathing-cure/Lots
of love,Dave and SteveTo find out more about Patrick and his work check out:
https://buteykoclinic.com
and
http://www.oxygenadvantage.comProduced
by Sara Fawsitt and Sean Cahill See acast.com/privacy for privacy and opt-out information.