The Happy Pear Podcast is "starting off 2022 with a bang! Now, although this is one for any time of the year, there really is no better way to begin dry Jan than with this motivational piece."
"Andy is known by many as the godfather of the alcohol-free movement. A former professional footballer, and creator of two major financial brokerages – Andy gave it all up to co-founded the OneYearNoBeer movement, which has now helped over 100,000 people transform their relationship with alcohol.
Since then Andy has written two books 'The 28-day alcohol-free challenge' & 'Let's Do This! How to use motivational psychology to change your habits for life', and delivered a brilliant TEDx talk titled, 'The pill will make you limitless'."
Find more from The Happy Pear Podcast (UK, January 2022)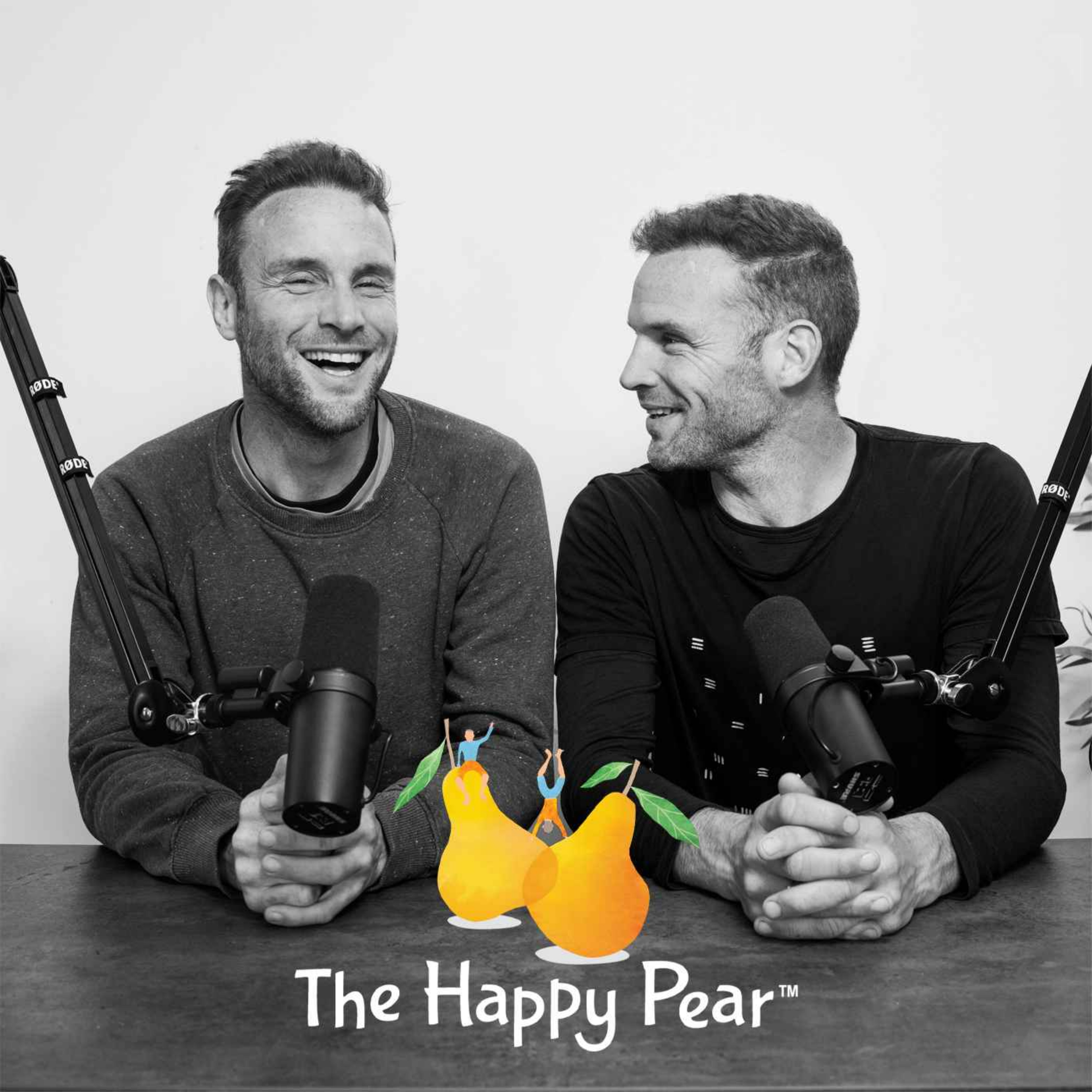 Language, Myths, History, and the Land with Manchán Magan
–
The Happy Pear Podcast
When you speak to Manchán you feel that magic is real!Manchán Magan is a writer and documentary-maker. He writes for The Irish Times on culture & travel, presents the RTÉ podcast The Almanac of Ireland, and is author of the award-winning, best-selling Thirty-Two Words For Field, and Tree Dogs, Banshees Fingers and other Irish Words for Nature. He has made dozens of documentaries on issues of world culture for TG4, RTÉ  & Travel Channel.  His recently published book, Listen to the Land Speak, was the main topic of our conversation, although we found ourselves diving into all sorts of weird and wonderful topics, from magic, the lost female voice to philosophy and how language is shaped by the land. A true Irish gem, Manchán lives in an oak wood, with bees and hens, in a grass-roofed house near Lough Lene, Co Westmeath.We hope you enjoyed this episode as much as we did, it is always a pleasure when we can do them in person.Lots of love,Dave & Steve x To find out more about Manchán and his work visit:
https://www.manchan.com/This
episode was sponsored by Wolfgangreforest.ie – how about going GREEN this Christmas by giving the gift of a tree instead of possessions people probably don't need! With Wolfgang re-forest. Produced by Sara Fawsitt & Sean Cahill Hosted on Acast. See acast.com/privacy for more information.