"COA Week is a campaign to raise awareness of children affected by parental alcohol problems, celebrated internationally each year during the week in which Valentine's Day falls.
In the UK, COA Week is led by the charity Nacoa UK who provide year-round support. Please join us in our 12th year in the UK. Together we can increase awareness of this hidden problem and the support available. Find out how you can help children of all ages know they are not alone."
Visit Children of Alcoholics Week page (February 9-15, 2020)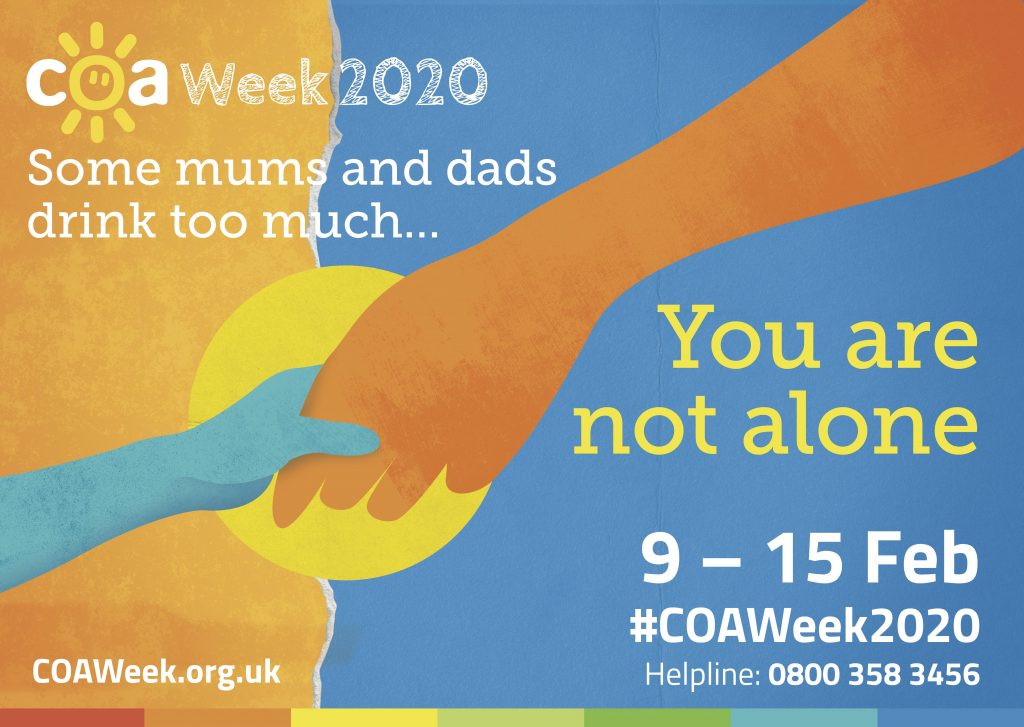 "Anonymous is a 360 narrative film sharing the personal story of being a child of an alcoholic. After 28 years, Samantha shares her story of living with an alcohol-dependent parent, hiding the secret and dealing with the death of that parent.
You come face to face with Samantha, who will address you directly as she works through her five stages. This piece highlights a story that 2.5 million children experience throughout the UK."
Read more from Samantha Kingston from MEDIUM.com
"I remember so clearly the moment I found NACOA online. Being a child of an alcoholic, I always thought that it was something you didn't talk about — you kept it hidden, protecting yourself and your parents mainly because deep down I always thought I was to blame for what my mum was going through.
What changed was the moment I saw this statistic scrolling through the NACOA website;
"2.5 Million Children in the UK have an alcohol-dependent parent"
This made my heart drop. I am just one of those. I am not alone. With numbers like these, which keep going up, why is talking about being a COA so taboo?"